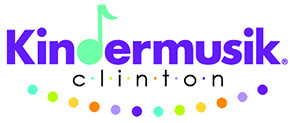 Where Next?
Latest Tweet...
Babies
​
Kindermusik Village stimulates your baby's growth by providing purposeful, engaging musical activities while nurturing the remarkable bond you and your baby share from birth through 18 months of age. You will have a wonderful time with your child in Kindermusik Village classes, and you'll be surprised how much you can learn while having so much fun!
As a child learns about the elements of music his ability to read and comprehend expand. His understanding of basic mathematical principles improves. As he interacts with others in a musical setting his social skills and confidence grow. Organizational, spatial reasoning and learning skills improve for life. And the best news is the earlier the exposure to music, the more pronounced the effects!
"At Home" materials include a Baby's Literature Book with specially commissioned art which aids in visual tracking, shape and color recognition and language development, Baby's Home Journal with songs and activities you can do with baby at home and record baby's responses, a high quality home CD, art banners with pictures for baby's vocal exploration, and a clear vinyl carry bag in which to store everything.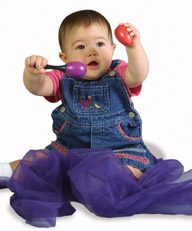 Quick Links:
The Kindermusik Clinton studio is located at the Cascades Clubhouse at 60 Cascades Circle West, Clinton, Mississippi.
Contact US: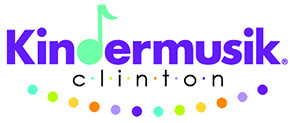 709 Woodridge Place
Clinton, MS 39056
Tel (601) 925-0034
Cell (601) 260-6285
Kindermusik Clinton © 2019